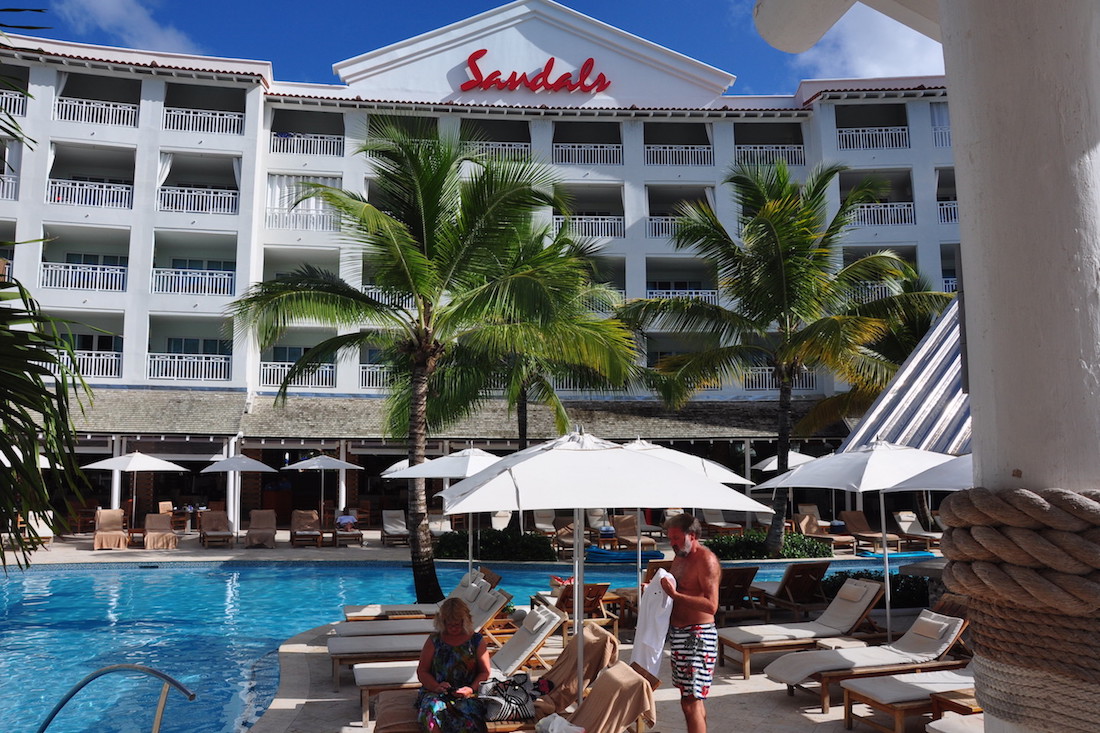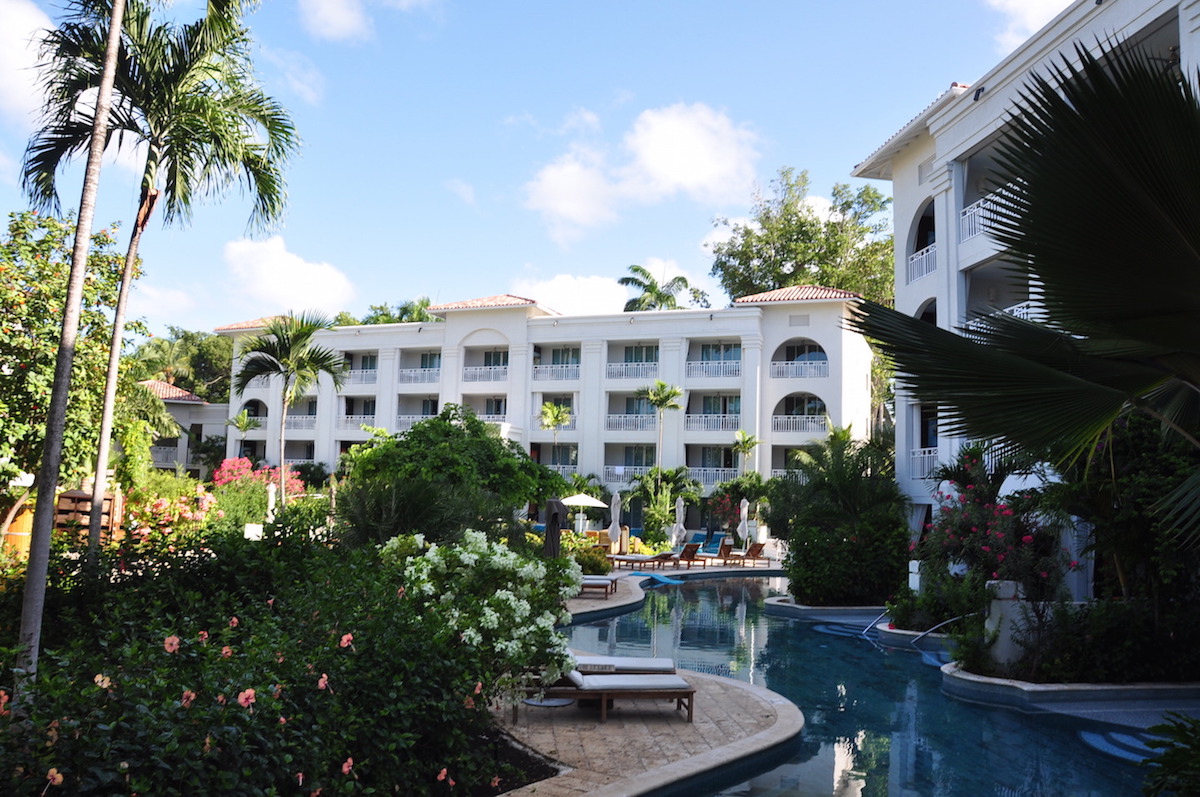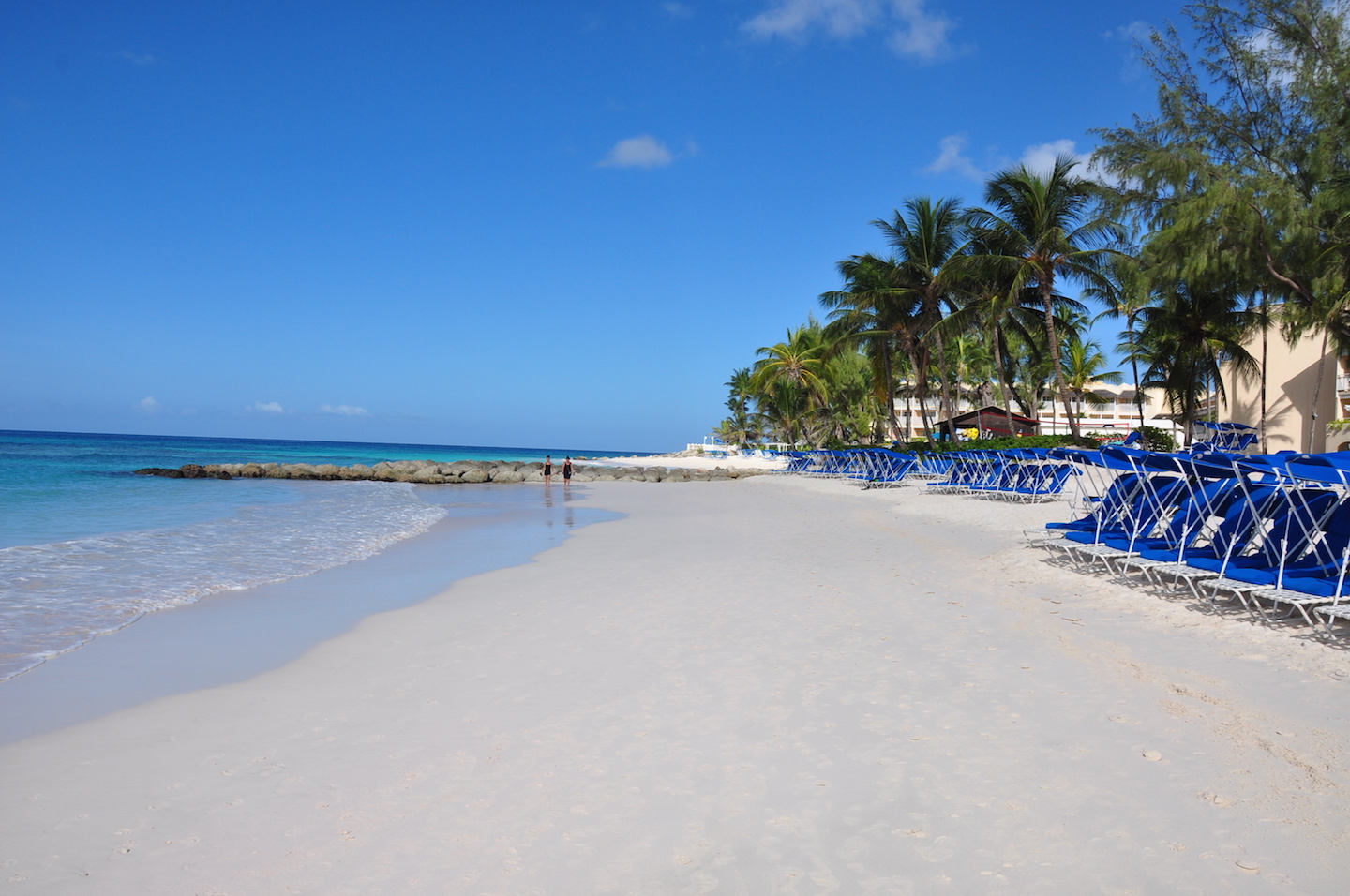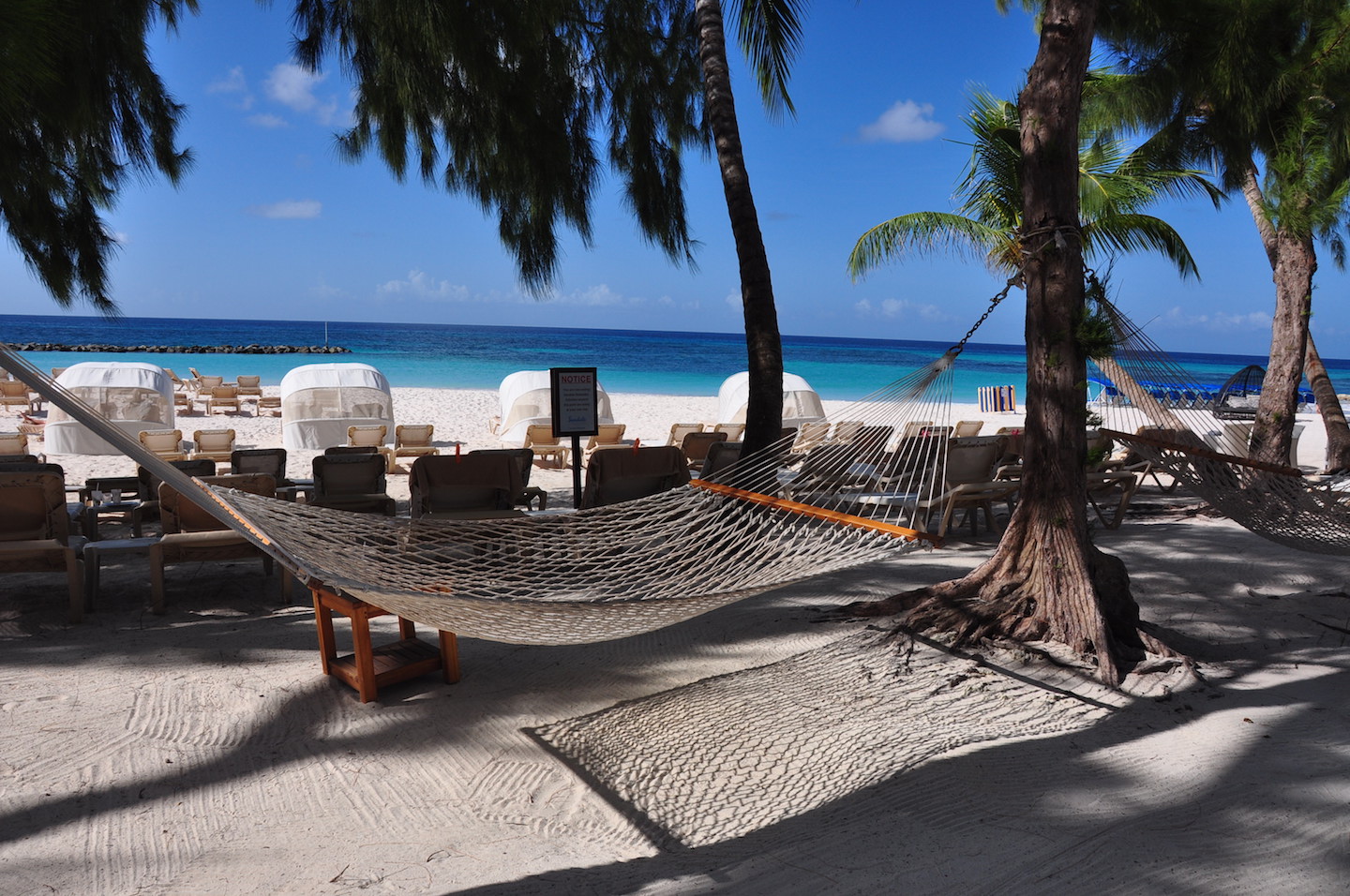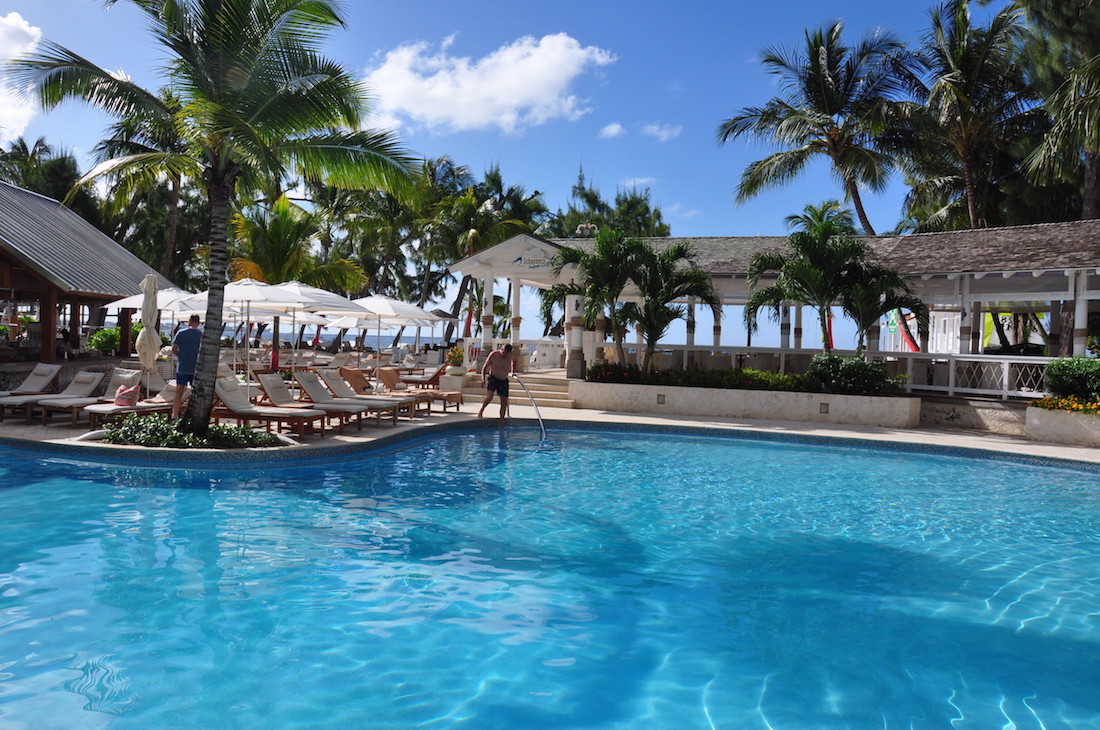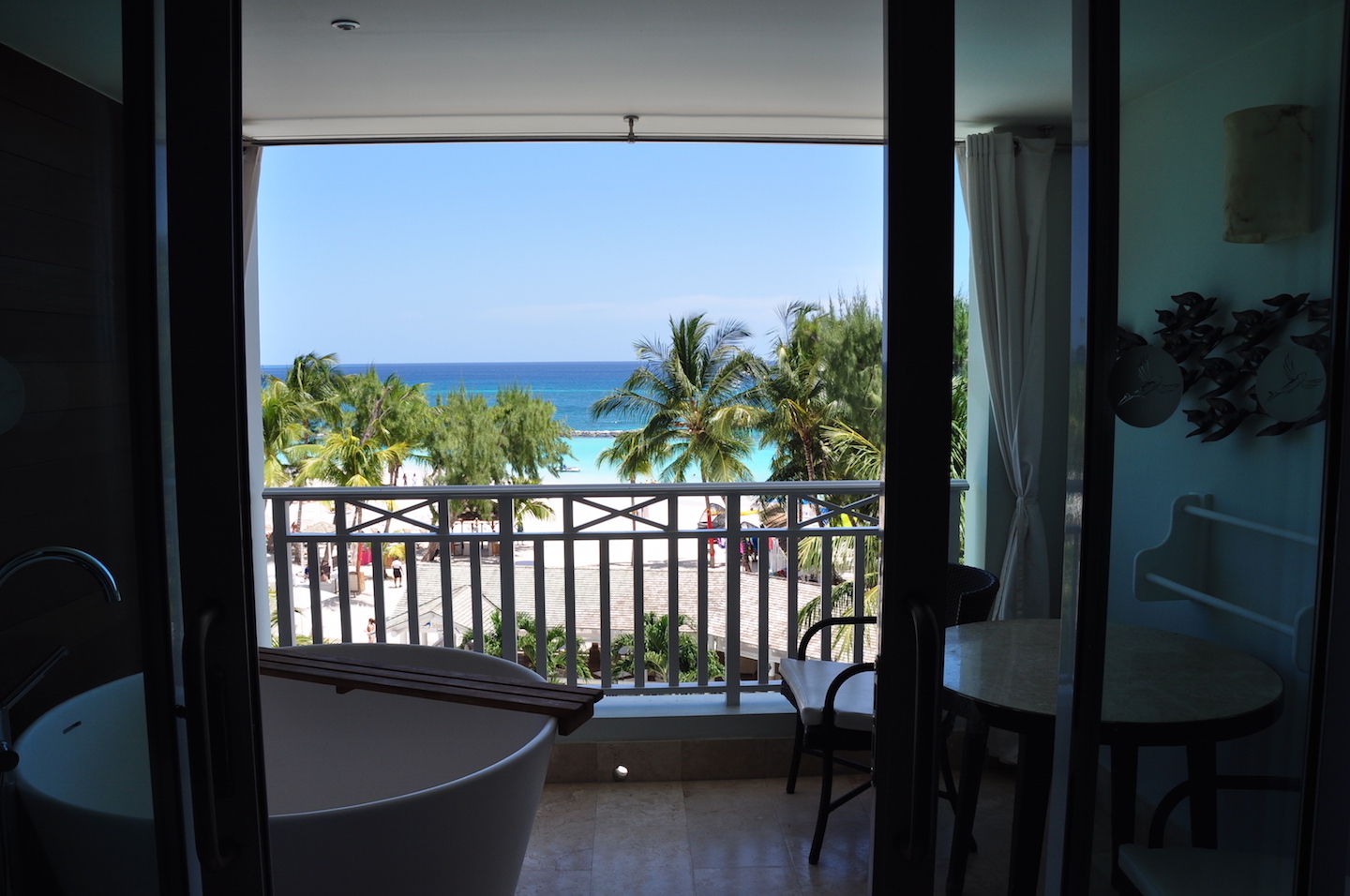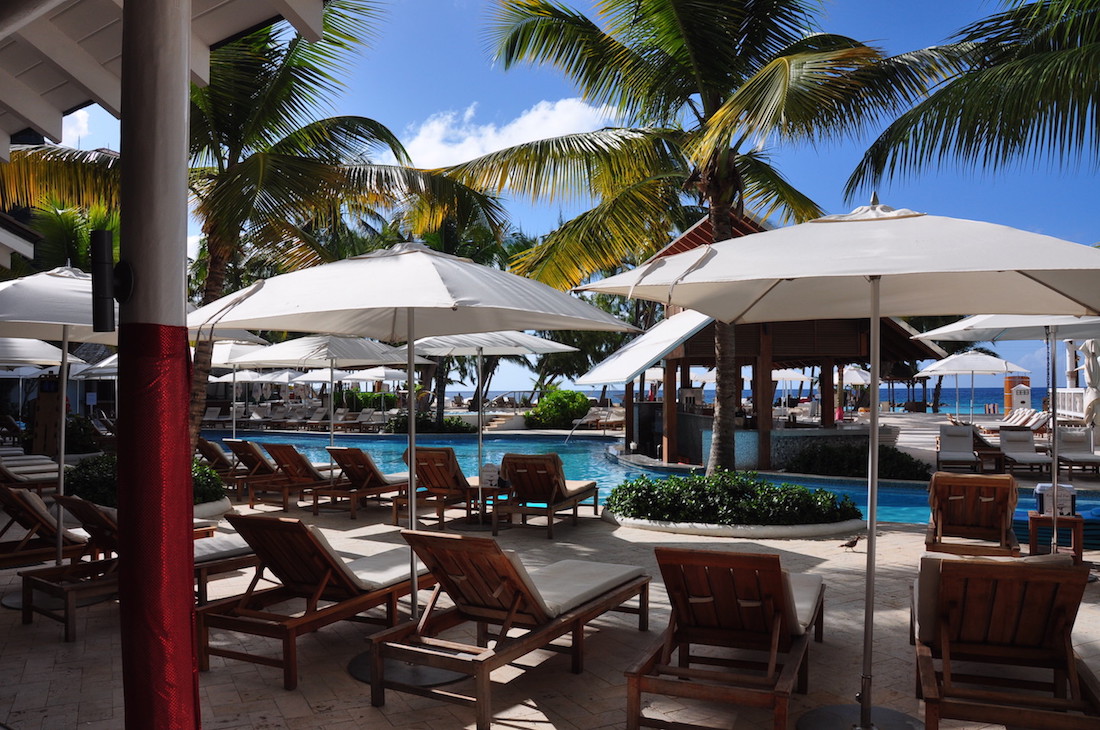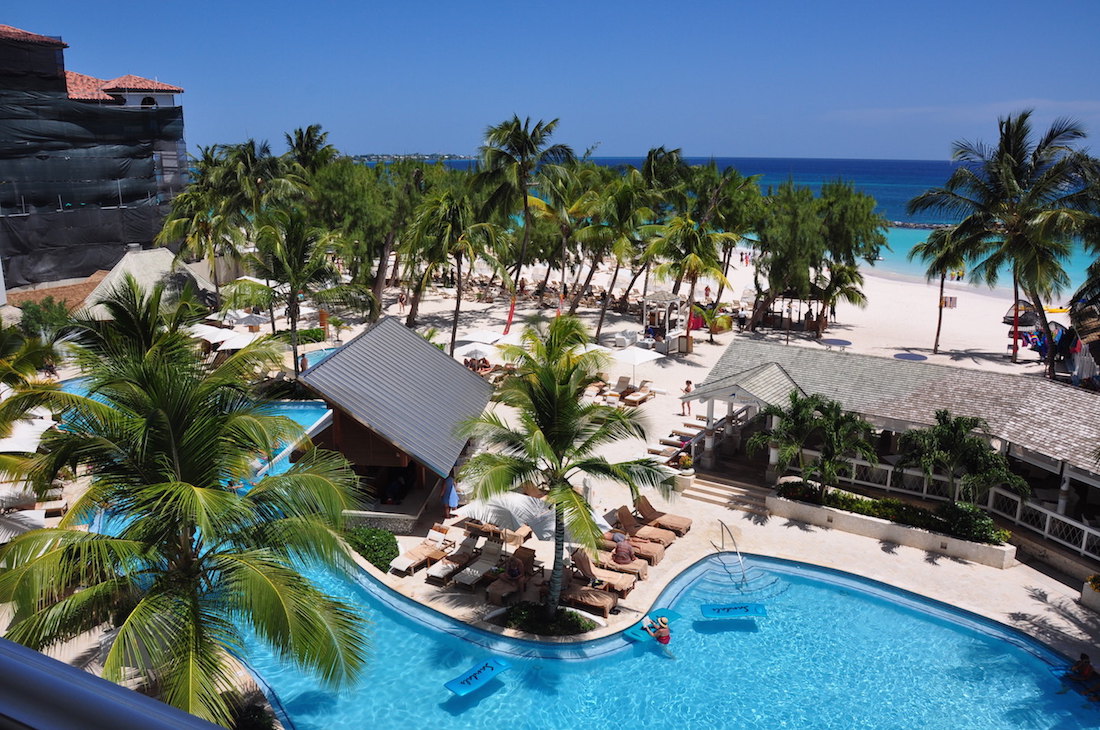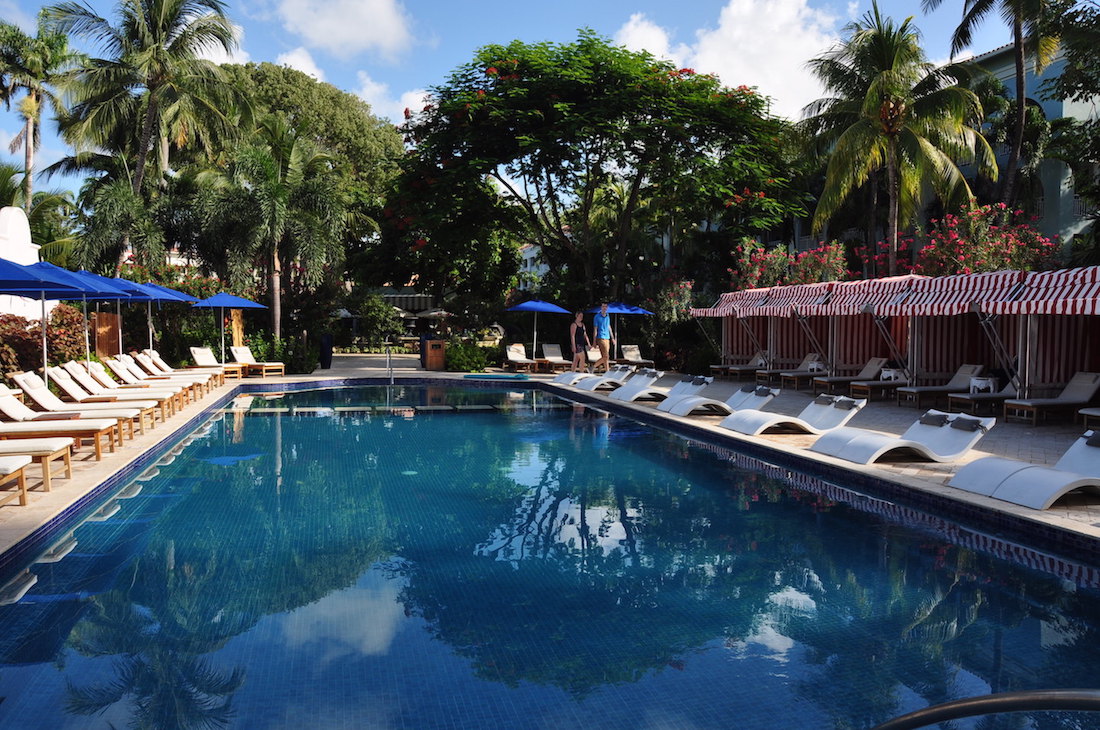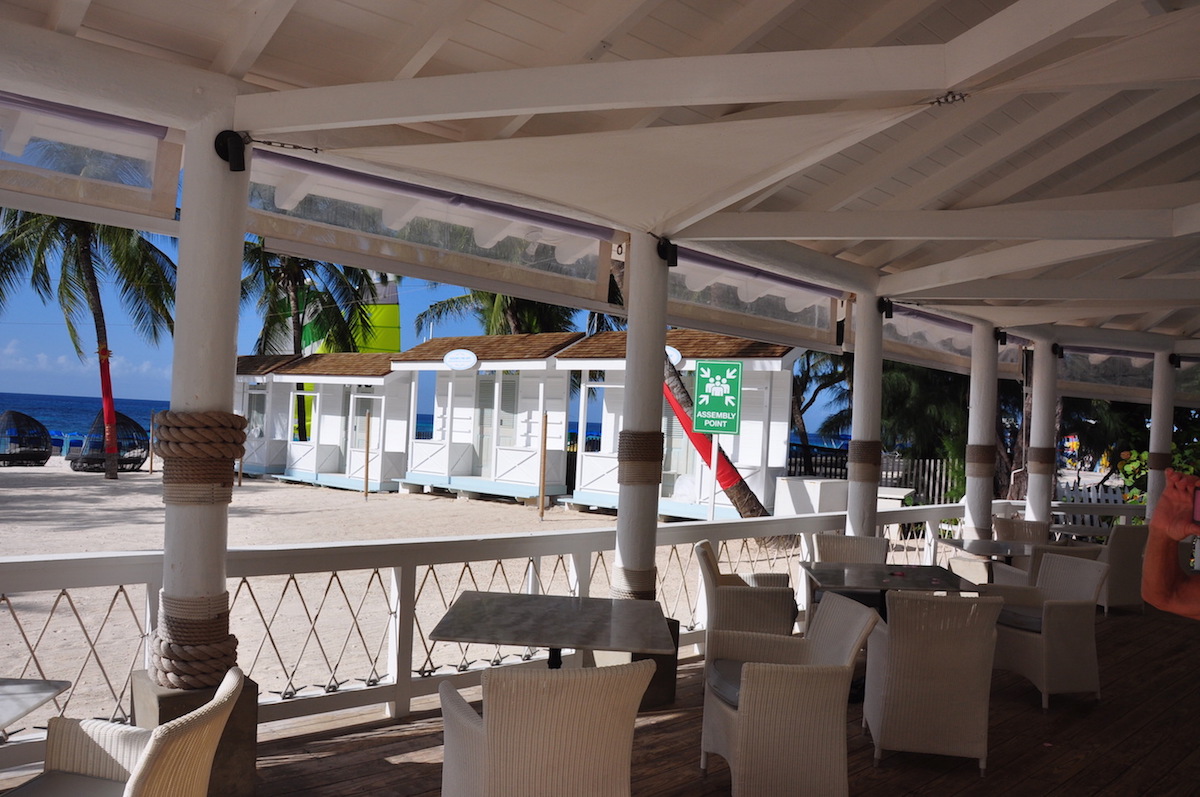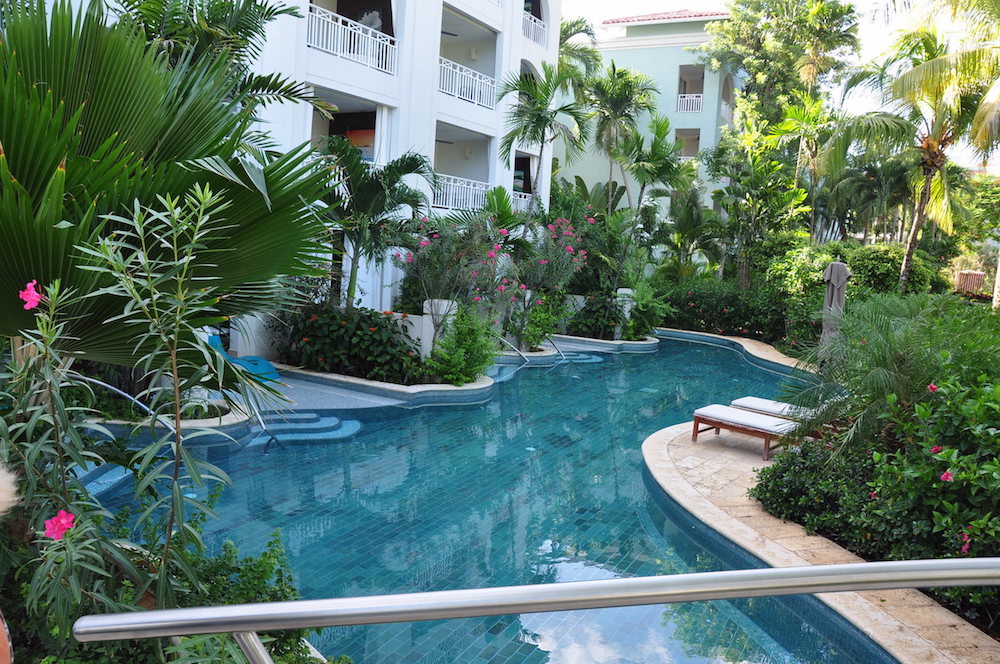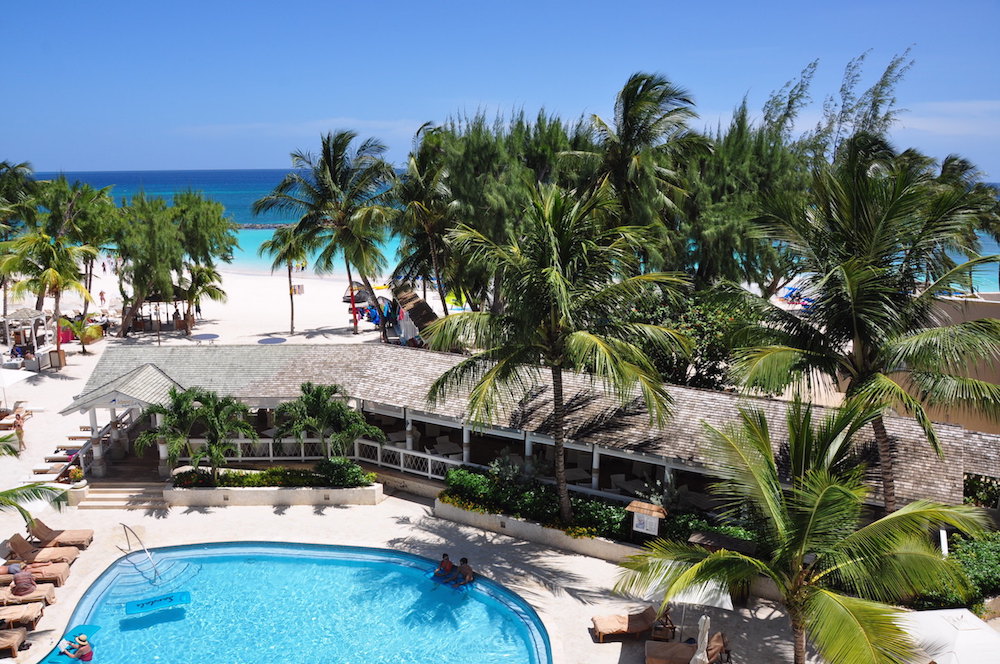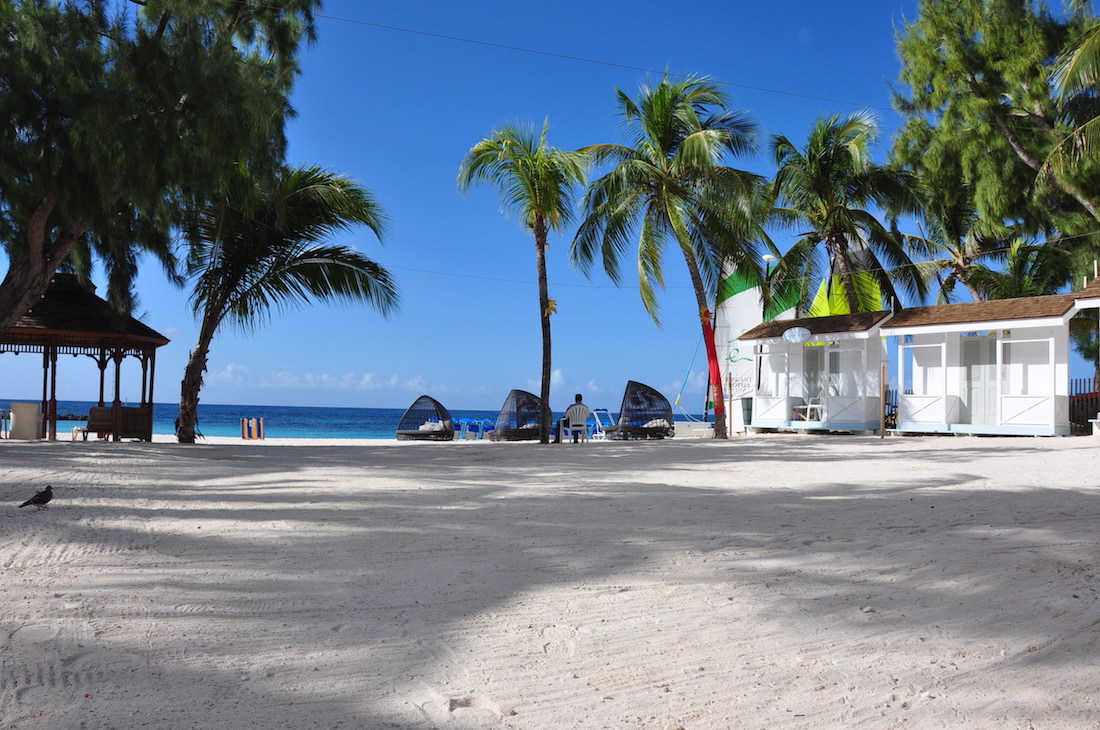 Our Personal Photos
About Sandals Barbados
Sandals Barbados is built on 7 acres of land located at the water's edge of Maxwell Beach. The Beachfront If that isn't enough, Sandals Royal Barbados was built right next door and opened December 20, 2017. This gives you the opportunity to "stay at one and play at two" 5 Star luxury all Included resorts covering 21 acres of beautiful Barbados. Imagine combining the length of these two properties on the white sandy beaches of Dover. It took my breath away. The main pool is located in front of the Beachfront Village overlooking the Caribbean. This is where the party is! You will certainly enjoy the beautiful swim-up bar, music, and action! The quiet pool is built in a European style pool behind the Beachfront Village surrounded by red and white cabanas and lush greenery. The Café de Paris is directly behind the quiet pool and we like to stop in for a cappuccino to sip on while lounging. Should you choose the Crystal Lagoon Village as your accommodation, you will have the opportunity to enjoy one of the balcony or infinity edge swim-up lagoon pool suites. Bliss!
Sandals Barbados has 11 dining options in place for you. Some of the restaurants are air conditioned, such as Butch's Chophouse, Soy (sushi), Kimonos (hibachi style) Bombay (Indian) and the Merry Monkey English Pub. We would be remiss not to mention that this pub serves the best fish and chips ever! There are also open-air restaurants like Schooners and Portofinos (Italian). Talking about Schooners makes me think lobster. Did you know that lobster is always in season in Barbados? Make sure you check to see about that!
Sandals Barbados is a short 15 minutes from Grantley Adams International Airport (check out our advice on navigating the airport). The St. Lawrence Gap area, known for its restaurants, nightlife, and shopping is a 5-minute cab ride away. Like jazz? This is the island for you!
Ask us about SNUBA, snorkel, and deep water dives!
Resort Features:
280 Rooms

3 Pools: beachfront party pool, quiet European Pool, swim up lagoon pool for the swim up suites

11 Dining options: Indian, steaks and chops, Italian, Caribbean, seafood, French Pastries and coffee, British pub, Japanese, sushi, pizza, and a hot dog stand

7 Bars: The Merry Monkey Pub, Swim-up Pool Bar, Calypso Bar, Piano and Lobby Bar, Courtyard Bar Portofino's Restaurant Bar, Soy Sushi Bar

Fire pits an comfortable seating

Unlimited Premium Liquor

No tipping allowed except for Butler and Spa Services